Posts for category: Dental Procedures
By Midwest Smiles Family Dentistry
May 05, 2021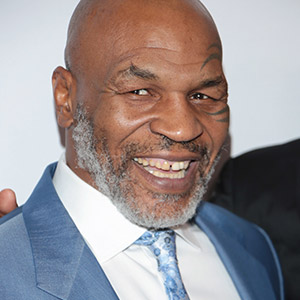 Mike Tyson made a splash when he faced off against sharks during the Discovery Channel's Shark Week 2020. But there's bigger news for fans of the former undisputed world heavyweight champion: After a 15-year absence, he will enter the ring again for two exhibition matches in the Fall. However, it's not just Tyson's boxing action that made news during his 20-year career. His teeth have also gotten their fair share of press.
Tyson used to be known for two distinctive gold-capped teeth in the front left side of his mouth. He made headlines when he lost one of the shiny caps—not from a blow by a fellow pugilist but from being headbutted by his pet tiger as Tyson leaned in for a kiss. Tyson's teeth again garnered attention when he had his recognizable gold caps replaced with tooth-colored restorations. But the world champion may be best known, dentally at least, for his trademark tooth gap, or "diastema" in dentist-speak. Several years ago, he had the gap closed in a dental makeover, but he soon regretted the move. After all, the gap was a signature look for him, so he had it put back in.
That's one thing about cosmetic dentistry: With today's advanced technology and techniques, you can choose a dental makeover to suit your individual taste and personality.
An obvious example is teeth whitening. This common cosmetic treatment is not a one-size-fits-all option. You can choose whether you want eye-catching Hollywood white or a more natural shade.
If your teeth have chips or other small imperfections, bonding may be the solution for you. In dental bonding, tooth-colored material is placed on your tooth in layers and then hardened with a special light. The material is matched to your other teeth so the repaired tooth fits right in. This procedure can usually be done in just one office visit.
For moderate flaws or severe discoloration, porcelain veneers can dramatically improve your appearance. These thin, tooth-colored shells cover the front surface of the tooth—the side that shows when you smile. Veneers are custom-crafted for the ideal individualized look.
Dental crowns can restore single teeth or replace missing teeth as part of a dental bridge. Again, they are manufactured to your specifications. With restorations like crowns and veneers, the smallest detail can be replicated to fit in with your natural teeth—even down to the ridges on the tooth's surface.
And if, like Mike Tyson, you have a gap between your teeth that makes your smile unique, there's no reason to give that up if you opt for a smile makeover. Whether you would like a small cosmetic enhancement or are looking for a more dramatic transformation, we can work with you to devise a treatment plan that is right for you.
If you would like more information about smile-enhancing dental treatments, please contact us or schedule a consultation. You can learn more in the Dear Doctor magazine article "Cosmetic Dentistry: A Time for Change."
By Midwest Smiles Family Dentistry
April 05, 2021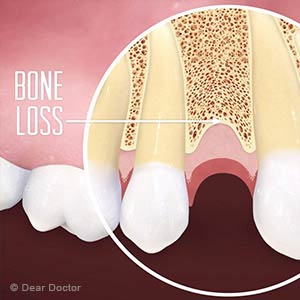 Introduced to the United States in the 1980s, dental implants have quickly become the go-to restoration for tooth replacement. And for good reason: they're not only incredibly life-like, they're highly durable with a 95% success rate.
But as desirable as they are, you may face a major obstacle getting one because of the condition of the bone at your implant site. To position the implant for best appearance and long-term durability, we must have at least 4-5 mm of bone available along the horizontal dimension. Unfortunately, that's not always the case with tooth loss.
This is because bone, like other living tissue, has a growth cycle: Older cells die and dissolve (resorb) and newer cells develop in their place. The forces transmitted to the jaw from the action of chewing help stimulate this resorption and replacement cycle and keep it on track. When a tooth is lost, however, so is this stimulus.
This may result in a slowdown in cell replacement, causing the eventual loss of bone. And it doesn't take long for it to occur after tooth loss—you could lose a quarter of bone width in just the first year, leaving you without enough bone to support an implant. In some cases, it may be necessary to choose another kind of restoration other than implants.
But inadequate bone isn't an automatic disqualifier for implants. It's often possible to regenerate lost bone through a procedure known as bone augmentation, in which we insert a bone graft at the missing tooth site. The graft serves as a scaffold for new bone cells to grow upon, which over time may regenerate enough bone to support an implant.
Even if you've had a missing tooth for some time, implementing bone augmentation could reverse any loss you may have experienced. In fact, it's a common practice among dentists to place a bone graft immediately after a tooth extraction to minimize bone loss, especially if there will be a time lag between extraction and implant surgery.
Bone augmentation could add extra time to the implant process. But if successful, it will make it possible for you to enjoy this popular dental restoration.
If you would like more information on dental implant restoration, please contact us or schedule an appointment for a consultation. You can also learn more about this topic by reading the Dear Doctor magazine article "Dental Implants After Previous Tooth Loss."
By Midwest Smiles Family Dentistry
March 26, 2021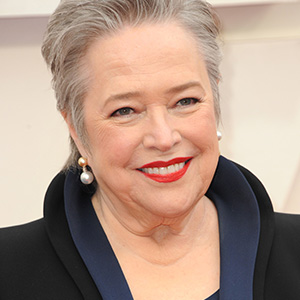 Kathy Bates has been a familiar face to filmgoers since her Oscar-winning performance as Annie Wilkes in Misery. She's best known for playing true-to-life characters like Wilkes or Barbara Jewell in last year's Richard Jewell (for which she earned her fourth Oscar nomination). To keep it real, she typically eschews cosmetic enhancements—with one possible exception: her smile.
Although happy with her teeth in general, Bates noticed they seemed to be "moving around" as she got older. This kind of misalignment is a common consequence of the aging process, a result of the stresses placed on teeth from a lifetime of chewing and biting.
Fortunately, there was an orthodontic solution for Bates, and one compatible with her film career. Instead of traditional braces, Bates chose clear aligners, a newer method for moving teeth first introduced in the late 1990s.
Clear aligners are clear, plastic trays patients wear over their teeth. A custom sequence of these trays is developed for each patient based on their individual bite dimensions and treatment goals. Each tray in the sequence, worn in succession for about two weeks, places pressure on the teeth to move in the prescribed direction.
While clear aligners work according to the same teeth-moving principle as braces, there are differences that make them more appealing to many people. Unlike traditional braces, which are highly noticeable, clear aligners are nearly invisible to others apart from close scrutiny. Patients can also take them out, which is helpful with eating, brushing and flossing (a challenge for wearers of braces) and rare social occasions.
That latter advantage, though, could pose a problem for immature patients. Clear aligner patients must have a suitable level of self-responsibility to avoid the temptation of taking the trays out too often. Families of those who haven't reached this level of maturity may find braces a better option.
Clear aligners also don't address quite the range of bite problems that braces can correct. Some complex bite issues are thus better served by the traditional approach. But that gap is narrowing: Recent advances in clear aligner technology have considerably increased their treatability range.
With that said, clear aligners can be an ideal choice for adults who have a treatable bite problem and who want to avoid the appearance created by braces. And though they tend to be a little more expensive than braces, many busy adults find the benefits of clear aligners to be worth it.
The best way to find out if clear aligners could be a viable option for you is to visit us for an exam and consultation. Like film star Kathy Bates, you may find that this way of straightening your smile is right for you.
If you would like more information about tooth straightening, please contact us or schedule a consultation.