Posts for tag: nutrition
By Midwest Smiles Family Dentistry
March 31, 2022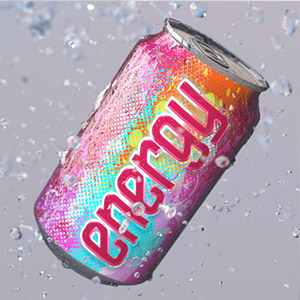 In the last few years, energy drinks have begun to offer strong competition to traditional "pick-me-up" drinks like tea or coffee. But while the proponents of energy drinks say they're not harmful, the jury's still out on their long-term health effects.
With that said, however, we may be closer to a definitive answer regarding oral health—and it's not good. The evidence from some recent studies doesn't favor a good relationship between energy drinks and your teeth.
For one, many energy drinks contain added sugar, which is a primary food source for the bacteria that cause tooth decay and gum disease. Increased bacteria also increase your chances of dental disease.
Most energy drinks also contain high levels of acid, which can damage the enamel and open the door to advanced tooth decay. The danger is especially high when the mouth's overall pH falls below 5.5. Energy drinks and their close cousins, sports drinks, typically have a pH of 3.05 and 2.91, respectively, which is well within the danger zone for enamel.
A research group recently put the acidity of both types of beverages to the test. The researchers submerged samples of enamel into different brands of beverages four times a day for five days, to simulate a person consuming four drinks a day. Afterward, they examined the samples and found that those subjected to energy drinks lost an average 3.1 % of their volume, with sports drinks faring only a little better at 1.5%.
Although more research needs to be done, these preliminary results support a more restrained use of energy drinks. If you do consume these beverages, observing the following guidelines could help limit any damage to your teeth.
Limit drinking to mealtimes—eating food stimulates saliva production, which helps neutralize acid;
After drinking, rinse out your mouth with water—because of its neutral pH, water can help dilute concentrated acid in the mouth;
Wait an hour to brush to give saliva a chance to remineralize enamel—brushing before then could cause microscopic bits of softened enamel to slough off.
There's one other alternative—abstain from energy drinks altogether. In the long run, that may turn out to be the best choice for protecting your oral health.
If you would like more information on the effects of sports or energy drinks on teeth, please contact us or schedule an appointment for a consultation. You can also learn more about this topic by reading the Dear Doctor magazine article "Think Before You Drink."
By Midwest Smiles Family Dentistry
January 20, 2022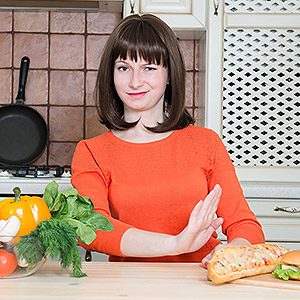 You're doing the right things to avoid the return of gum disease: brushing and flossing every day, dental visits on a regular basis and watching for symptoms of another infection. But while you're at it, don't forget this other important part of gum disease prevention—your diet.
In relation to oral health, not all foods are alike. Some can increase inflammation, a major factor with gum disease; others strengthen teeth and gums. Carbohydrates in particular are a key part of this dynamic.
The body transforms these biomolecules of carbon, hydrogen and oxygen into the sugar glucose as a ready source of energy. But glucose levels in the bloodstream must be strictly controlled to avoid a harmful imbalance.
When elevated the body injects the hormone insulin into the bloodstream to bring glucose levels into normal range. Eventually, though, regular injections of insulin in high amounts in response to eating carbs—known as "spikes"—can increase inflammation. And, inflammation in turn increases the risk and severity of gum infections.
So, why not cut out carbohydrates altogether? That might be akin to throwing out the proverbial baby with the bath water. A wide range of carbohydrates, particularly fruits and vegetables, are a rich source of health-enhancing nutrients.
It's better to manage your carbohydrate consumption by taking advantage of one particular characteristic: Not all carbohydrates affect the body in the same way. Some cause a higher insulin response than others according to a scale known as the glycemic index. It's better, then, to eat more of the lower glycemic carbohydrates than those at the higher end.
One of the latter you'll definitely want to restrict is refined sugar—which also happens to be a primary food source for bacteria. You'll also want to cut back on any refined or processed foods like chips, refined grains or pastries.
Conversely, you can eat more of a number of low glycemic foods, most characterized as "whole", or unprocessed, like fresh fruits and vegetables, or whole grains like oatmeal. You should still, however, eat these in moderation.
Better control over your carbohydrate consumption is good for your health overall. But it's especially helpful to your efforts to keep gum disease at bay.
If you would like more information on nutrition and your oral health, please contact us or schedule an appointment for a consultation. You can also learn more about this topic by reading the Dear Doctor magazine article "Carbohydrates Linked to Gum Disease."