Our professionals at Midwest Smiles maintain the highest levels of accreditation and pursue ongoing education to stay abreast of the latest technology and trends in dentistry.
---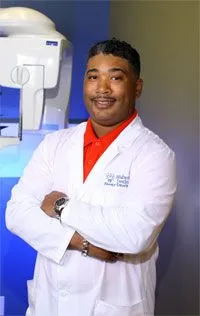 Dr. Kenneth Ausmer
Dr. Kenneth Ausmer is committed to improving the lives of his patients through excellence in dentistry. At the age of 7, he knew he wanted to be a dentist. This is truly his gift and field of dreams. Dr. Ausmer says his joy comes from the response he gets from his patients when they experience improved dental health and appearance. He also loves to change the minds of "dental phobics aka dental chickens." No need to go to sleep for standard dental care.
His goal for all of his patients is to have healthy teeth and gums for a lifetime. Our patients appreciate his experience and his spirit of excellence in dentistry. We use the latest technology to provide our patients with modern dentistry techniques.
Dr. Ausmer has a loyal clientele because of his superior hand skills and friendly chair side manner. His has great success in replacing missing teeth with dental implants and performing cosmetic dental treatments. Our cosmetic cases are beautiful and life changing for the patients. We also offer quality general dentistry including tooth colored fillings, crown and bridge and root canals.
Even the most nervous of patients are put at ease with Dr. Ausmer's gentle touch and humor.
Dr. Ausmer is a graduate of Southern Illinois University, School of Dental Medicine. He is originally from Kansas City, Missouri and now serves the Florissant area.
His dental philosophies are 1) try to save your natural teeth as much as possible 2) to raise awareness of the connection between a healthy mouth and a healthy body and 3) educate patients daily to optimize their oral health to improve their quality of life.